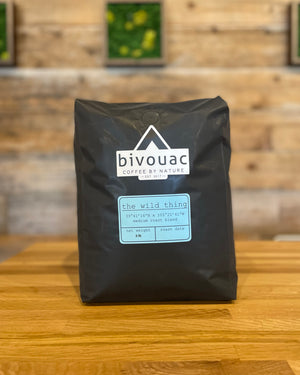 Get a sweet discount by buying in bulk!
The Wild Thing is our medium roast blend comprised of 100% naturally sun-dried coffees from around the world. Toasty & sweet perfection to fuel a winter dawn patrol, or the earliest of alpine starts. This perfectly balanced blend combines South American and East African varieties for a smooth, even finish perfect for everyday drinking.
Also available as a regular 12 oz bag.