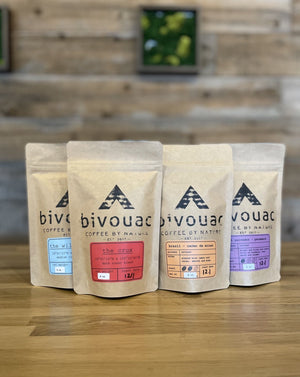 An excellent way to introduce your loved ones to the magic of Bivouac's naturally processed coffee. Or treat yourself to an opportunity to try out a variety of our coffees!
Includes four 4 oz sample bags, two blends and two single origins.
Choice of Whole Bean or Ground.
Note: the coffees you receive may differ from those pictured.