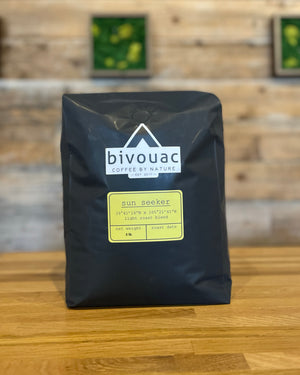 Get a sweet discount by buying in bulk!
The Sun Seeker is fruity and adventurous. This light roast blend is the perfect coffee to celebrate summer sunrises and empty surf breaks. The bright citrus of East African flavors are balanced with just a touch of nutty South American beans, a combination of 100% natural process coffees that are crafted to bring the taste of sunshine into your morning cup.
Also available as a regular 12 oz bag.