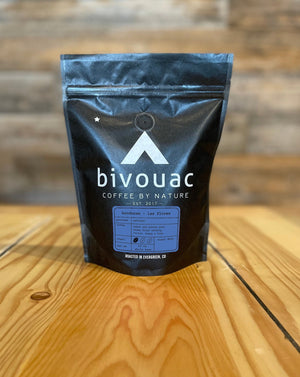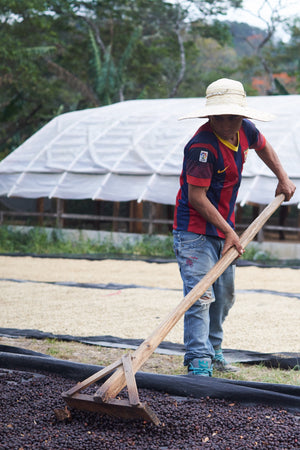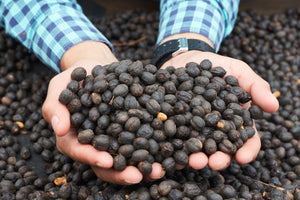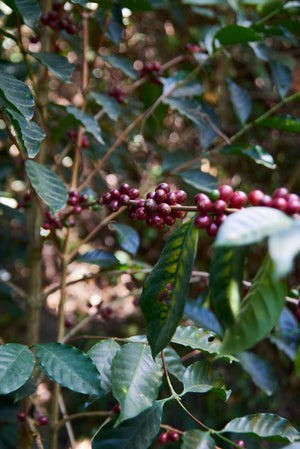 | | |
| --- | --- |
| Country | Honduras |
| Region | Marcala |
| Farm | Finca Las Flores |
| Variety | Catuai |
| Altitude | 1500 masl |
| Proc. Method | Natural |
Notes: Sweet and savory with winey fruit acidity, raisin, honey and rose flavors.
Roger Antonio Domínguez Márquez owns several farms in La Paz, Marcala. Roger is a young producer who inherited his father's midsize farms, which came into the family in the early 1990s. He has three parcels of land in Marcala, all between 3–5 hectares, at good altitude for the region, above 1,300 meters. He grows a small variety of heirloom types, mostly Bourbon, Catuai, and Caturra, and he's specific about his wet-milling and drying.
Smallholder farmers make up the majority of Honduras's coffee sector, and exceptional small lots of farm-specific coffees are purchsed and differentiated as having both the highest quality and achieving the producers the highest prices. We find that most microlot-quality coffee from Honduras comes from the area around Marcala.