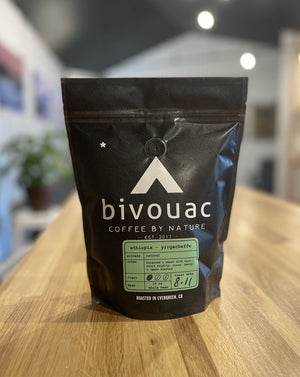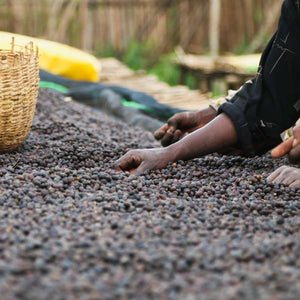 Country
Ethiopia
Region

Yirgacheffe

Farm

Various smallholder farmers / Idido station

Variety
Heirloom Ethiopian varieties
Altitude

1,850 - 2,200

 masl
Proc. Method
Natural
Notes: Balanced, sweet and tart citric acidity with berry, floral, cocoa and lemon flavors.
This coffee is processed at the famous Idido cooperative. Yirgacheffe is a coffee region in southern Ethiopia that produces distinctively floral- and fruit-toned coffees from traditional varieties of Arabica long grown in the region. This is a "natural" or dry-processed Yirgacheffe, meaning the beans were dried inside the fruit, encouraging a flavor profile that is lower-toned and more pungent than the more familiar wet-processed Yirgacheffe floral- and citrus-toned profile.